WCOI Stories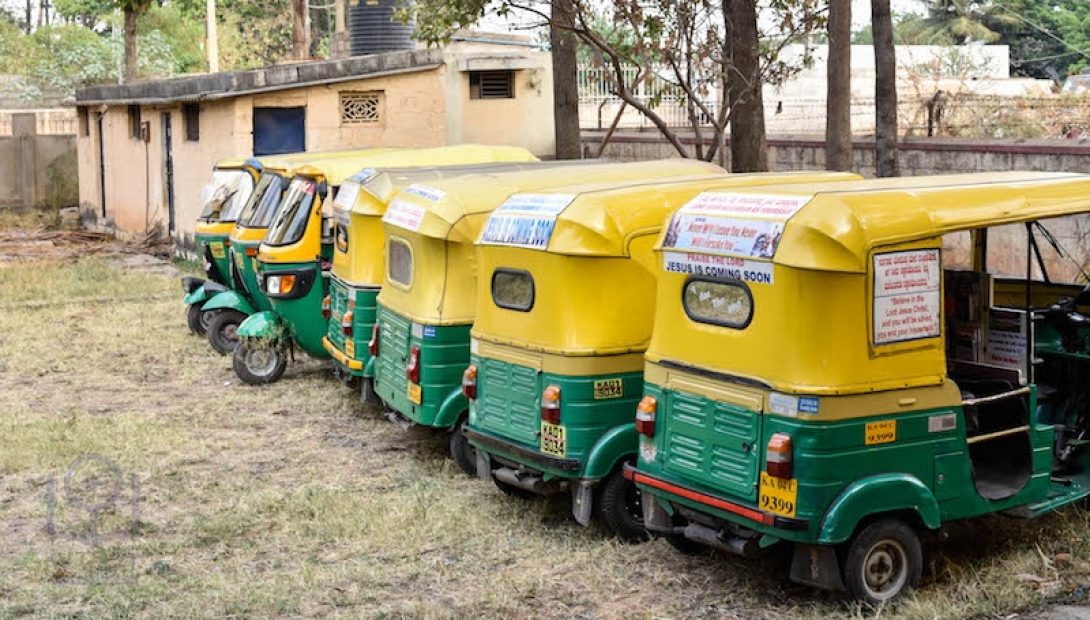 WCOI recently had a distribution among Auto Rickshaw drivers who are part of a prayer fellowship here in Bangalore. If you live in Bangalore, you would understand how much we in this city rely on these Auto Rickshaws, and at the same time how much we would like to avoid them if we could. However, the Auto Drivers we met wanted to make a difference. All of these drivers know the Lord and are passionate to use their vehicles to serve him. 

All their Auto Rickshaws are filled with Christian Literature and Tracts. The outside of the Auto has verses from the Bible that is sure to encourage anyone who reads them. They do not overcharge and have been very kind to people who travel in their Auto rickshaws.
A few months before the distribution I met one of these drivers and asked them if the Audio Bible we distribute will be useful for them. His eyes lit up and he was so happy. He said "Brother, nothing will make us happier, we can listen to God's word when we drive and we can make our passengers listen to it as well. I am sure if even one verse from the Bible can go in it will change lives. Please come and give us these Bibles."
I was so overjoyed to hear this. So we went to their prayer meeting that was held in a small room. It was so good to see over 30 Autos with lovely verses written all over them parked by the side. It was a joy to witness them get these Audio Bibles. I have met them many times and they keep telling us how much they have been blessed by these Audio bibles. Glory to God!
Please click on the video that has been shared 
We thank you for your partnership and prayers for the ministry of WCOI
James