The Banchhada Community Received God's Word!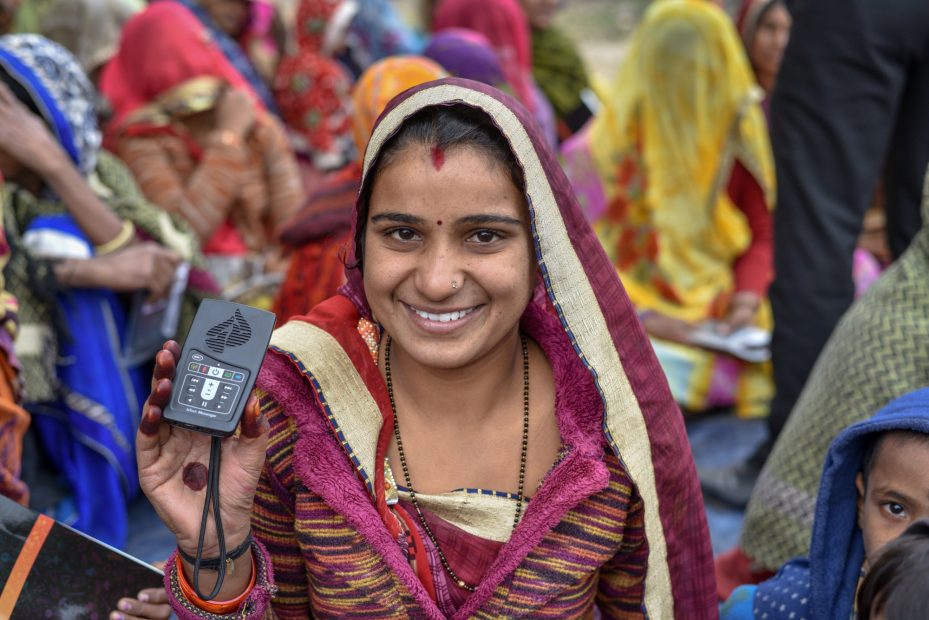 The van we were in cautiously drove on the side of the road. It was a cold December night. The air was so chilly it went right to our bones. We peered out of the window and saw a lot of houses decorated with lights, whizzing past us. Any outsider would have assumed that they were put up because new year was just around the corner. We knowing the truth about the whole thing, sat in silence, staring at the lights.
The houses that the lights adorned were all mini brothels. One house for each sex worker. Some of these "living spaces" were very basic while some of them were proper concrete houses. These houses lined the highway and were numerous, covering well over two full districts! Irrespective of how they looked, what happened inside them was all the same. Men could pay these women and have a happy ending. We had read about the Banchhada community, about how every firstborn girl of every family was pushed into prostitution but nothing could have prepared us for what we were about to witness. Seeing the whole thing unfold right before our eyes was something. Neither of us could wrap our heads around what was happening.
World Cassette Outreach of India with the help of YWAM, Indore planned to provide audio Bibles to this community knowing the impact this device could make. After much prayer we decided to raise funds for this cause with the hope of distributing 2000 players. God opened doors for us and we headed to Indore. YWAM had organized Christmas programs in various Banchhada villages and as a Christmas gift, audio Bible devices were distributed. For almost a week, we went from village to village, participating in the Christmas program as well as distributing the devices.
The people we met and the whole ambience we witnessed was very bizarre and new for us. We met a lot of people who were sex workers. We shook hands with the men of the community who acted as pimps. Girls as young as 13 were involved in this whole "business". I call it a business because of how nonchalant the whole setting was. Nobody did the whole thing in secrecy. Even at 12 in the afternoon we saw women casually making their way to their workplace. Prostitution to us was a shady term but for them it was a way of life. It was their job! What we saw broadened our perspective of life. One thing that we realized very clearly was that only GOD could change their lives. Nobody was going to listen to a foreign preacher, asking them to change their ways! They were too deep into the whole system but God's word could change that!
God's Word is persuasive having the potential to slowly chip away at a human being till the truth strikes his heart. We distributed the players whispering a prayer that it would change the whole Banchhada community.
"All Scripture is given by inspiration of God, and is profitable for doctrine, for reproof, for correction, for instruction in righteousness." 2 Timothy 3:16 (NKJV)
We might not see the impact of God's word in the community any time soon but we believe in the power of His word. Continue to pray for the people who have received the devices, that they may continue to use them and that God breaks their hearts. Our heartfelt gratitude to everyone who gave towards this cause. God bless you all.