New leadership at WCOI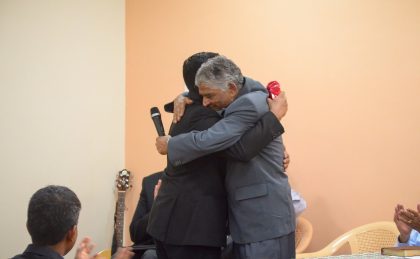 On June 26, 2015 WCOI installed James Ragland Sundararajan as the new Executive Director for the ministry. The event was well attended by various Christian leaders and supporters of this ministry. This is the first significant change in leadership since Rev. P.A.Sundara Rajan founded this ministry in 1980. As a ministry that pioneered the field of Audio Scripture recording and distribution in India, WCOI has currently recorded over 90 Indian languages and has partnered with many wonderful organizations in getting God's Word into the hands and homes of those who are non-literate, blind, or belong to oral communities. Later endeavors have helped paved the way to get God's Word into leper colonies, and into homes for the and orphans. Audio Bibles have been placed in tens of thousands of villages and homes around India.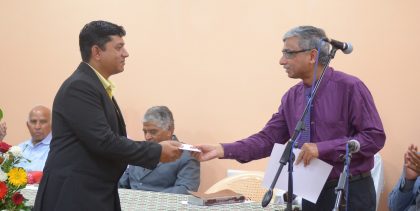 We eagerly look forward to seeing how God directs the vision of the ministry into the 21st century under the capable hands of James. James brings with him a pedigree from serving in the IT field via Google and Youtube. His experience there will help continue to keep the ministry stay current with the changing trends and times while bringing God's timeless truth to God's people.

Rev. P.A.Sundara Rajan will continue to serve as the Founder-President offering his wisdom and counsel to James. We hope you will join us in giving thanks to God from whom indeed all blessings flow! We look forward to your continued prayer and support.