Mundari Audio Bible Distribution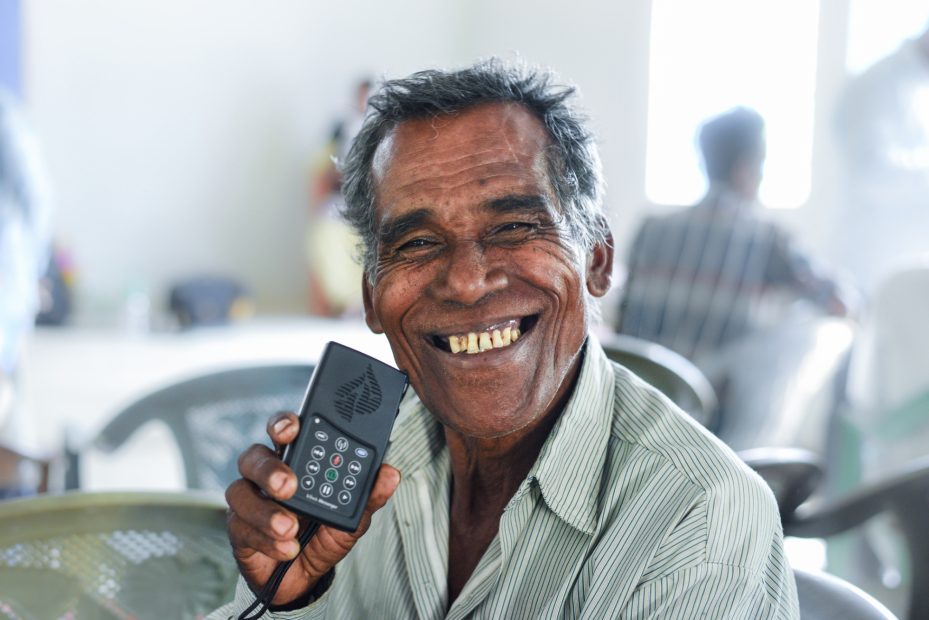 In the month of April 2018, WCOI travelled to two Mundari villages in Central India to distribute InTouch Audio Bible Messengers. WCOI worked with the Churches in these villages and surrounding villages to identify believers who are oral learners and have difficulty in reading the Bible. It was a joy to see the hunger that these beautiful people have to hear God's word in their heart language.

Many of them were happy to be able to access the Bible on their own in Audio. The smiles on their faces made our hearts full. We are so glad that we were able to bless many with these amazing tool. We are so certain that God is at work in the community. We are also certain that the Audio Bible will bring everyone who received it closer to God. Please pray for the Mundari people.