Maram and Mao Naga Audio Bible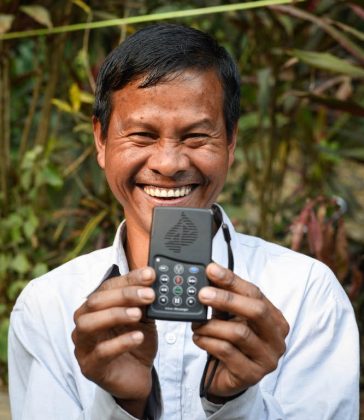 WCOI recently completed the recording of the Maram Naga NT and Mao Naga NT. Many people in this community have now been blessed with the Bible in Audio. WCOI in partnership with the Maram Naga Baptist Association and Mao Naga Baptist Association distributed the recorded audio bibles in Manipur. 

Many are now listening to God's word in Audio. Many older people in community are blessed listening to God's word as they find it difficult to read. The pastor also told us that many young people are also hearing the Audio Bible in their heart language so that they can listen and learn their language again.

Please pray for the ministry of WCOI as many more Bibles need to be recorded. Many people still long to hear God's word in their heart language.