Finding hope in rejection - The story of Samikannu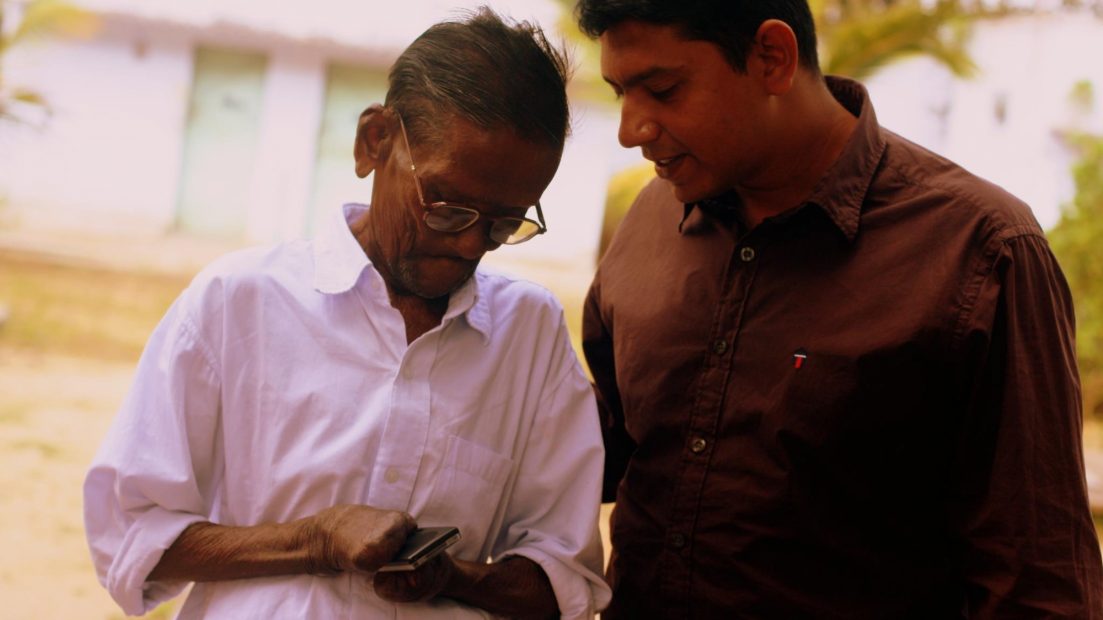 It was the year 2010 when I received an email from a doctor in Vellore. Her email was very simple. She requested WCOI to help provide audio Bibles to the residents of a particular home for leprosy patients. We were fortunate to be able to visit this home a few weeks later and do just that. As our car entered the compound of this facility, I noticed a man standing under a tree and looking at us with a bright smile on his face. This was the first time I met Samikannu.
He approached us and shook our hands. As he gave me his hand, I noticed that Samikannu had no fingers in both his hands. Yes, leprosy had taken its toll on Samikannu. He lived at this home in Vellore that takes care of people who have been rejected by their families because of leprosy. The doctor said that most of them come to this home and wait to die. Samikannu came here when he was a little over 40 years old as he had no one to take care of him. Everyone around him rejected him and he was finally admitted at this home by a doctor who took pity on him and his condition. He has since been cured of this disease, but the scars that this disease has left behind is very evident.
As I presented him with an audio Bible, he looked up at me with a huge smile and told me how much he longed for something like this. He told me that he had been to school as a kid and knew to read. He said, "I love to read the Bible but I often get frustrated as I am unable to turn the pages in my Bible. I have no fingers and when I try to turn a page it is so difficult and frustrating," and he then showed me his hands.
I have visited this home several times after this distribution and have been so encouraged by watching him every time. Samikannu came to know the Lord at this home and is so filled with the joy of the Lord. He always greets me with a hug and immediately starts reciting Bible verses in chunks, and he tells me how much he loves and listens to his Bible. I look at his palms and his legs, I often wonder how life would have been had he not known the Lord. I am sure he would have been discouraged and lost. Knowing the Lord has brought him much happiness in spite of his disabilities. Knowing the Lord has given him much hope in spite of all the rejection he faced from his family and friends. Knowing the Lord has given him the glorious hope of being with our Lord Jesus Christ in a new heavenly body in his resurrection someday. Oh what a beautiful hope!
I have been blessed by his testimony and example. Samikannu has inspired many of us here at WCOI to be faithful to our calling in serving the Lord. Samikannu often tells me about how much the audio Bible that was given to him has encouraged him and helped him grow closer to God. Audio Bibles have been such a blessing to many like Samikannu. The audio bible has given many people who are visually challenged, bedridden, infirm, and even oral preference learners to know more about God through His word in Audio. Our work is not done. Many still wait to hear God's word in their heart language. Pray for us as we work hard by providing timely technology for the timeless truth so that ALL can hear the gospel.
Blessings,
James R